Business & Tourism Educators Articulation & Conference
Teaching Resource Session 2
War Memories across Canada – Concepts and Documentary Resources for Cultural/Heritage Tourism
Session Summary
On April 9, 2017, Canada commemorated the 100th anniversary of the Battle of Vimy Ridge, France, often described as the 'birth of the nation'. Thousands of Canadians will make the pilgrimage to this formally designated National Historic Site found in another country.
What about sites of war memory within Canada? Where are they, and what stories do they tell?
The documentary series, War Memories across Canada, funded by Canadian Heritage, Parks Canada and Royal Roads University, explores sites of memory that offer insight into Canada's past. The 27 stories about a diverse range of communities engage us in a new way, considering the war not from the perspective of battlefields overseas but from the experience of places and people within Canada that were shaped by war. The history is recounted by 'guardians of remembrance,' historians, guides and storytellers who offer insight into what happened and why. The documentary provides new insight into the significance of this heritage as well as an opportunity to learn about and to commemorate this national experience.
War Memories across Canada was produced and directed by Dr. Geoffrey Bird, Associate Professor and Lead for the War Heritage Research Initiative at Royal Roads University. You will walk away with a short overview of tourism, remembrance and sites of memory, and thoughts on documentary work as research. You will also view excerpts from the documentary itself, and learn how to access the 27 vignettes and conversation kits for use in cultural/heritage tourism-related courses.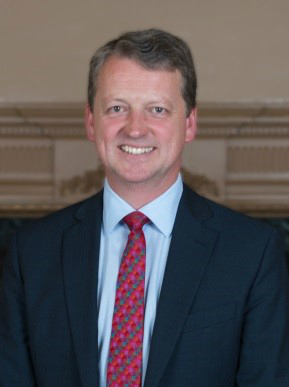 Geoffrey Bird
PhD
Director, School of Tourism and Hospitality Management
Royal Roads University
Dr. Geoffrey Bird is Director and Associate Professor for the School of Tourism and Hospitality Management and Lead of the War Heritage Research Initiative. Geoff came to Royal Roads University in 2008 after seven great years at Capilano. Geoff completed his PhD in anthropology in 2011 at the University of Brighton, focusing on the relationship between tourism, remembrance and landscapes of war. This work examined how sites are managed and interpreted, as well as the meaning and insight people gain by visiting these places. In 2016, he co-edited two books on war heritage. He also directed and produced the documentary War Memories across Canada.
His background includes 27 years in the field of tourism and hospitality education working in government, as a project manager of sustainable tourism and poverty alleviation projects in Malaysia and Vietnam as well as positions in the private sector and as an entrepreneur. Notably for the TEC conference, he was involved in establishing the first event in 1991! He is a visiting researcher and professor at Monash University and Munich University of Applied Sciences. He also served as an officer in the Royal Canadian Naval Reserve and as a heritage interpreter at the Canadian National Memorial at Vimy Ridge, France. In April 2017, he participated in the Vimy Ridge centenary anniversary, providing support to Education First Tours.