Business & Tourism Educators Articulation & Conference
Teaching Resource Session 1
Empowering our Future Generation of Professionals
Session Summary
Anyone who has attended a university lecture can attest to the heavy emphasis our educational institutions place on the learning domain of the head – what's called cognitive learning. This has its benefits. Cognitive learning lets you expand your knowledge base and enhance your critical thinking skills. In a nutshell, it helps you build book smarts.
However, book smarts alone don't create change in the world – whether it's within an organization, a community, or society at large. If you want to make change happen, you also have to develop the skills needed to practice your discipline (the domain of the hand) and, ideally, nurture a passion for your field (the domain of the heart). Furthering your education will bear the most fruit – both to you personally and to the broader community – if you strike a balance between all three domains of learning.
Drawing from his experiences in the classroom, Dr. Joe Kelly will discuss how to cultivate all three domains of learning to help students reach their full potential. He will also share insights and practical tips for businesses for developing their human capital. Doing so is not only good for the bottom line, but also ensures employees are engaged, fulfilled, and ultimately more productive on the job.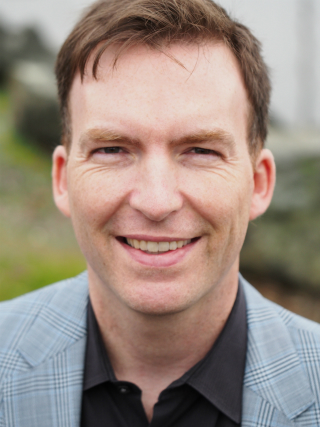 Joe Kelly
PhD
Instructor, School of Tourism Management
Capilano University
Dr. Joe Kelly is an author, educator, and innovator in environmental and social change for communities, organizations and individuals. He teaches university courses and corporate workshops on how to think and act like a change-maker, has authored numerous articles in mainstream media and academic journals, and has presented to audiences around the globe.
Since 2009, Joe has served on the Faculty of Global and Community Studies at Capilano University in Vancouver, Canada. He holds a doctoral degree in resource and environmental management, and bachelor and master's degrees in statistics.
Also, in 2009, Joe co-founded a successful web-based software company, Gobi Carbon Management Solutions, which provides carbon accounting systems to businesses in North America. It was acquired in 2013.
Personally, Joe is actively involved in community service and has led several volunteer committees and initiatives. Of note, he is the founder of the Project Change Foundation, a public foundation and registered charity that invests time and money in Canadian change- makers who are endeavouring to make the world a better place.
Determined to walk the talk, Joe recently completed a yearlong challenge to make a positive difference in the world, everyday for a year. On his blog, he shares practical strategies, resources and inspiration to help readers create positive change in life, in work, and in the community.