Business & Tourism Educators Articulation & Conference
Economic Session 3
The Design Challenge of Green Business Management Programs
Session Summary
The presentation will focus on the challenges and opportunities of developing a Green/ Clean business management and sustainability program. Challenges include curricular design, alignment with markets forces for employment, Green Business programs at different government levels, climate change and global development goals, staffing as well as interdisciplinary conflicts related to expertise boundaries in academia.
The world is heading towards decarbonizing. It will challenge every stakeholder to find a different way to produce, consume, and relate to nature. KPU has designed Green Business and Sustainability programs based on Principles for Responsible Management Education (PRME). KPU wants to share its experience and promote dialogue across the university community. The presentation will contribute to the on-going discussion of how society and academic circles are adjusting to the reality that "business-as- usual" is no longer effective nor efficient. [Presentation]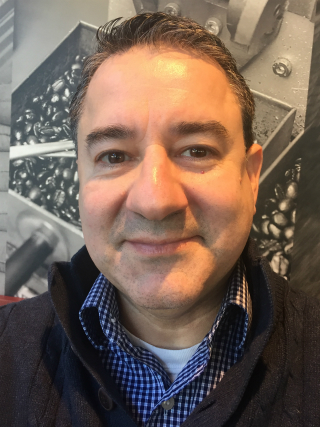 Luis Fernando Villalba
B.S, M.A., M.A.T, M.D.L., OCT., Ph.D, Ed.D.  Post Doc Cand.
Associate Dean of Business
Kwantlen Polytechnic University
Luis Fernando Villalba is Associate Dean of Business at Kwantlen Polytechnic University. He has over a decade of teaching experience at Capilano University -School of Business in the following fields, business, economics, history, Latin American Studies, Spanish and Developmental Studies.  Professor Villalba, recently was awarded a PhD. In Business Administration and Economics.
Luis earned a Bachelor's of Science and Arts from the University of Maryland in Business and Economics, a Master's of Arts in Latin American Studies at the University of Kansas, as well as a Master's of Arts in Teaching Business and Economics at Piedmont College in Athens, GA. In 2012 he earned a Master's in Development and Leadership at ISEAD Business School in Madrid, Spain.  He is currently working on a Post Doctoral program in Green and Clean Business Curricula at the Centre for Post Doctoral Studies in Madrid, Spain. His latest book is titled: Green and Clean Technologies- Sustainable Soils with Paramagnetic and Diamagnetic Fertilization (December, 2016).
He held high profile positions at the Board of the World Bank and the Global Environmental Facility in Washington DC as well as Chief Monetary Officer at the Central Bank of Paraguay. He is a former President and Chancellor or Universidad del Pacifico in Asuncion, Paraguay.  He has a passion for travelling, doing development and teaching. Luis is the Honorary Consul of the Republic of Paraguay to British Columbia, Canada.