Business & Tourism Educators Articulation & Conference
Keynote Session
Is it Necessary to Regulate the Growing Sharing Economy in British Columbia?
Session Summary
Several organizations are urging civic politicians across British Columbia, as well as the provincial government to develop and/or enforce regulations to deal with the proliferation of short-term vacation rental (STRs) accommodation in dozens of communities from Richmond to Rossland.
Similarly, with the impending introduction of Uber and other ride-sharing providers, should consumers be given unfettered choice (without government intervention) on whom to choose, or is it reasonable to enforce a fair and level playing field between traditional transportation providers and the new entries to the marketplace?
In this engaging and interactive session, Walt Judas will provide the context, solicit audience input and discuss the pros and cons of the sharing economy for a variety of stakeholders including visitors, residents, businesses, and government. [Presentation]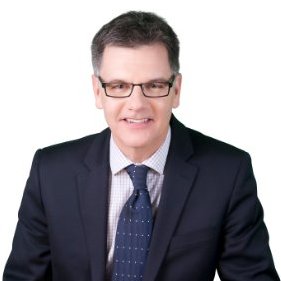 Walt Judas
Bachelor of Hospitality Management, VCC; Diploma of Technology – Broadcast Communications Technology, BCIT; Management Certificate – Marketing Management, BCIT
Chief Executive Officer
Tourism Industry Association of British Columbia (TIABC)
Vancouver native Walt Judas is the Chief Executive Officer of the Tourism Industry Association of BC (TIABC). TIABC advocates for the interests of British Columbia's $15+ billion tourism economy. As a not-for- profit trade association, TIABC works collaboratively with its members – private sector tourism businesses, industry associations and destination marketing organizations – to ensure the best working environment for a competitive tourism industry.
Walt was formerly Vice President, Marketing Communications, Member Services & Sport for Tourism Vancouver. As part of the senior management team, he managed the departments of Member Relations, Sponsorship, Marketing Services, Travel & Trade Media Relations, and Destination Management. He also handled corporate communications and sport tourism. Walt led the organization's 2010 Olympic strategy and worked in both Torino and Beijing during their respective Olympic games.
Walt is chair of TIABC's annual B.C. Tourism Industry Conference. He serves on the Downtown Vancouver Business Improvement Association's 'Access and Mobility Committee', as well as the Vancouver Sport Network's 'Grant Review Committee'.
In his spare time, Walt enjoys running and waterskiing and plays hockey and golf. He is also an avid traveller and calls Paris, France his second home. Although an enthusiastic promoter of all British Columbia, Walt's favourite getaway is Pender Harbour on the Sunshine Coast.