Business & Tourism Educators Articulation & Conference
Environmental Session 2
Saving the Planet with Fashion
Session Summary
After this session, you will walk away with an understanding of what NOVEL SUPPLY CO. is doing to improve the fashion industry, how to make the more conscious fashion choice, what is your clothing made of and the impact your dollar can have. [Presentation]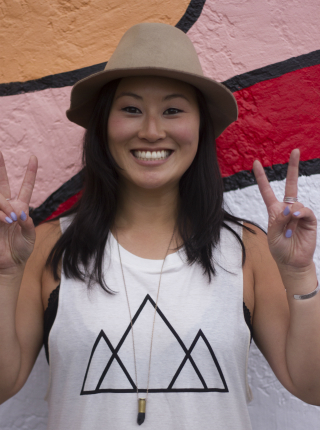 Kaya Dorey
Bachelor of Tourism Management, Advanced Certificate in Sustainable Business Leadership, Sustainable Apparel Business Development Certificate
Founder
NOVEL SUPPLY CO.
Facebook | Instagram | Twitter | Website
Kaya Dorey is the Creator of NOVEL SUPPLY CO., a conscious apparel brand for the urban adventurer.
Kaya's passion for sustainability started when she took several environmental classes during the Tourism Management Degree at Capilano University. Furthering her knowledge and expertise on the subject, Kaya enrolled in the Sustainable Business Leadership program at BCIT. While there, she completed research on textiles waste in Vancouver, motivating her to want to make a difference in the fashion industry. With no prior fashion production knowledge, she completed Factory 45, an online accelerator program that takes sustainable apparel companies from idea to launch.
The turning point for Kaya was when she came to the realization that synthetic fabrics make up the greater majority of our wardrobe and that most of our clothes are neither biodegradable nor recyclable. She went on a hunt to find clothing that was made from natural fabrics, and from brands that cared about their impact on the planet, and found little that connected with her style.
Just last year, Kaya successfully launched NOVEL SUPPLY CO.
NOVEL SUPPLY CO. is a conscious apparel company that cares about this place we call home and wants to leave it in better shape than we found it for future generations to come. We make the most conscious choices when it comes to fabrics, inks, thread, packaging and shipping. Apparel is inspired by the West Coast lifestyle: weekend adventures to cozy cabins, exploring the local mountains, bike crawls, craft anything, seawall strolls, street art and hunting for the best cup of joe in the city.